Sichuan vows to hit anti-poverty goal despite virus
Share - WeChat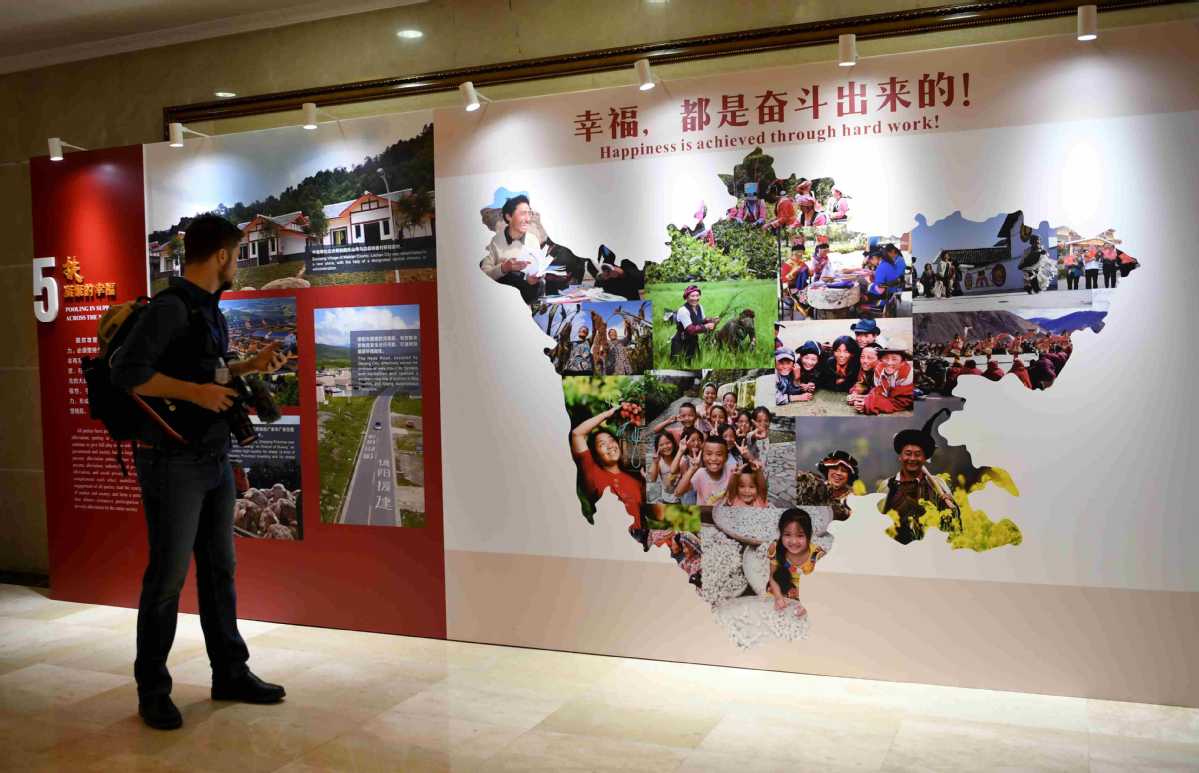 Sichuan province has vowed to lift its remaining 200,000 poverty-stricken people from 300 villages out of poverty this year as scheduled, despite the adverse impact of COVID-19, top provincial officials said on Wednesday.
Peng Qinghua, Party chief of the province, said on Wednesday that COVID-19 has cast a huge influence on the socioeconomic growth in Sichuan, an inland province home to over 91 million people, making efforts to help poverty-stricken people more challenging.
But the province has managed to lower the adverse impact to its lowest level and has vowed to lift the 200,000 people out of poverty by the end of this year, Peng said at a news conference in the provincial capital Chengdu organized by the State Council Information Office on Wednesday.
The province has seen 11 million people leave annually to work, mainly heading for the Pearl River and Yangtze River deltas. But the temporary suspension of traffic and closure of factories caused by the COVID-19 epidemic had affected many people from poor families, trapping them at home.
The province has organized trains or cars to deliver the migrant workers from home to factories directly to help them resume work as soon as possible.
"The number of our people working outside not only did not drop, but increased by tens of thousands this year," said Peng, adding that the delay of work resumption for over a month would have a limited effect on their total income.
In addition, sales of farm produce had been reduced by COVID-19 due to the suspension of traffic and weakening demand, but measures like online promotion and faster logistics services for produce have helped farmers sell their products and reduce losses, he said.
Other projects aiming to alleviate poverty that were delayed due to the outbreak have also sped up since April.
"We will keep close watch on the influence the pandemic has on the poverty-stricken people, and prepare to help those affected and enact necessary preferential policies to ... lift them out of poverty as scheduled," Peng said.
Sichuan had around 6.25 million registered poor people at the end of 2013, which dropped to 200,000 in 2019, data from the provincial government showed.
Governments at all levels have invested huge amounts of money to facilitate poverty alleviation in recent years, including 790 billion yuan ($115 billion) to aid industry growth and 100 billion yuan doled out to agriculture-related sectors, Peng said.
Yin Li, governor of Sichuan, said the government will grant preferential policies and strengthen the monitoring system to help people out of poverty and improve their living standards, adding that funds will continue to support the growth of industries such as plantations and rural tourism.