Ballet goes folk
By Chen Nan | China Daily | Updated: 2020-09-10 07:15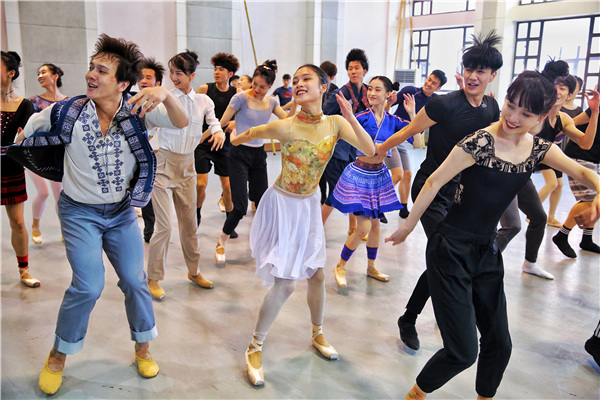 The National Ballet of China will debut a piece that infuses such dimensions of Miao culture as traditional ethnic dances.
The National Ballet of China has announced its latest original piece, Like Flowers, will premiere on Sept 11 at the National Center for the Performing Arts in Beijing and will run at the venue until Sept 13.
The production choreographed by Fei Bo and Zhang Zhenxin follows the story of volunteer He Lin, who travels to a remote mountainous area inhabited by ethnic Miao people and devotes himself to China's poverty alleviation campaign. Miao folk dances and costumes are infused with ballet in the performance.
"I've been traveling to Guizhou province and Hunan province's Xiangxi Tujia and Miao autonomous prefecture, where Miao people live," says Zhang, the choreographer who graduated from the Beijing Dance Academy in 2007 and joined the National Ballet of China the same year.