Thousands sent off colleges campuses? as virus takes toll
By AI HEPING in New York | China Daily Global | Updated: 2020-09-10 09:06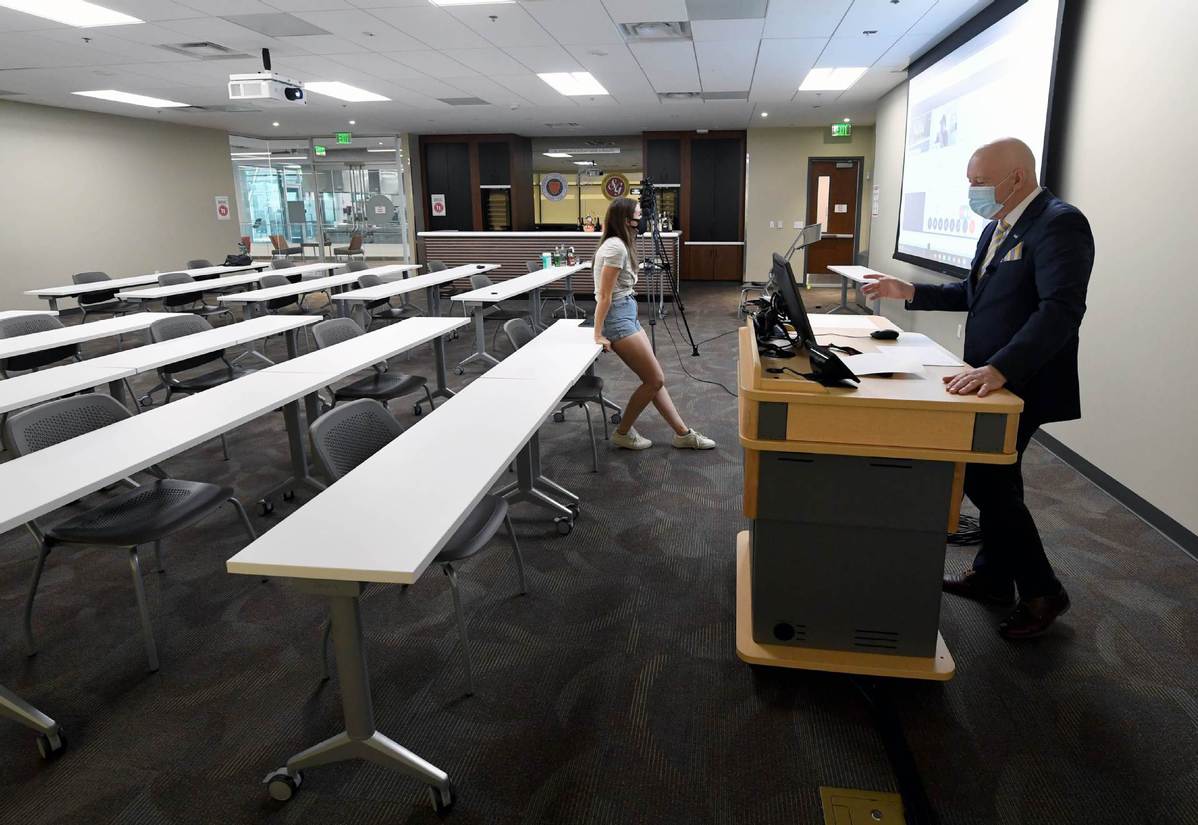 US universities and colleges hit by outbreaks of the novel coronavirus are emptying their campuses, sending thousands of students back home.
As of Sept 4, at least 51,000 students have been infected and thousands more are quarantined, according to a survey by The New York Times. School administrators across the country have said off-campus social gatherings have been behind much of the spread, and many schools have expelled students for violating social distancing rules.
Some schools are testing and isolating students who have the virus on and off campus and then sending them home. Others say they don't have the room to quarantine and are asking students to leave even if they haven't been tested.
Health officials are concerned that what schools do will affect the course of the pandemic if enough schools decide to close and send thousands of asymptomatic youths back to their hometowns and families.
"They could be in fact a ticking time bomb," A. David Paltiel, a professor at the Yale School of Public Health, told The Wall Street Journal. "Just because a kid is asymptomatic doesn't mean it's safe to send that kid home. They could be exposed and incubating.''
Dr Deborah Birx, the White House Coronavirus Task Force coordinator, and Dr Anthony Fauci, the head of the National Institute of Allergy and Infectious Diseases, have both warned against letting infected students return home, fearing that they could accelerate the virus' spread. He said schools should isolate infected or potentially infected students on campus instead.
"I think sending them home is better," Art Caplan, a professor of bioethics at New York University's Langone Health Center, said about infected students. Caplan said keeping students on campus increases risks to instructors, cafeteria workers and other support staff members.
The University of Wisconsin-Madison has set aside housing for sick students to keep them in Madison.
At the University of Arkansas, there are more than 600 active cases.
Governor Asa Hutchinson said there are no plans at this point to send students packing. "The last thing you want to do is send students home," he said. "That would add to the spread as opposed to being in an environment where you can put restrictions in and guide behavior."
The University of Georgia in Athens is offering isolation housing for students who tested positive and can't return home.
At North Carolina State University in Raleigh, which has about 34,000 students, has reported 501 students and 45 employees tested positive for the coronavirus since March. Last week, on-campus students were told to leave by Sunday.
At James Madison University in Harrisonburg, Virginia, the number of confirmed coronavirus cases among students and faculty is near 800, the most of any college in the state.
On Sept 2, the school announced it was sending students home from their dorms and making classes almost exclusively online.
Caitlyn Read, a university spokesperson, told ABC News the university is not sending students home who have COVID-19 and are in isolation, or those who have been in contact with a confirmed case and are quarantining, until they finish their prescribed time.
At Colorado College, a private liberal arts college in Colorado Springs with about 2,100 students, students are being told to leave by Sept 20.
Last week, the school moved to online classes for the rest of the fall semester after more than 500 students in three dormitories were placed under quarantine. County health officials have said about 800 students were living on campus as of Aug 25.
"The quarantines of entire residential halls significantly limit our ability to provide a quality residential and academic experience for students," school officials said.
At the University of Mississippi in Oxford, there are close to 500 coronavirus cases among students and employees. Some students were urged to return home or isolate themselves off-campus in nearby apartments or hotels due to the limited number of quarantine spaces on campus.
Winthrop University in Rock Hill, South Carolina, with about 5,000 students, said it prefers to send any students who are sick or who have had contact with a coronavirus case back home to isolate and quarantine.
Some institutions like the University of South Dakota are allowing students to decide: quarantine at the school or at home. A university spokesperson said the vast majority of on-campus students who are quarantining have chosen to do so at home.
The roughly 300 infected students at West Virginia University, where fewer than 2 percent of tests are coming back positive, can remain on campus in an isolation housing unit, self-isolate or isolate at home.