Holiday weekend sees gun violence spike in several large US cities
By ANDREW COHEN in New York | China Daily Global | Updated: 2020-09-10 09:05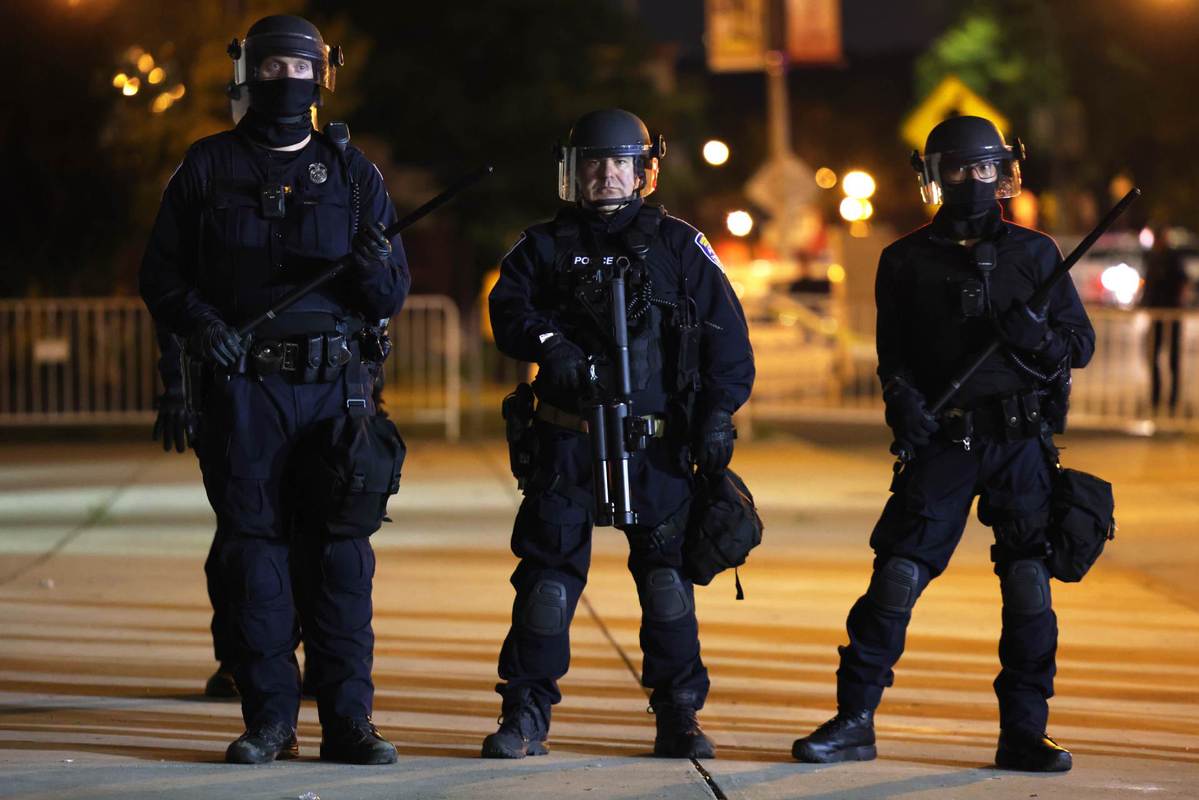 The Labor Day holiday weekend, which was observed from Saturday to Monday in the United States, saw a major rise in gun violence in several large US cities compared with the same period a year ago.
In August, New York City alone recorded 242 shootings, more than twice the number in August last year. The steep increase pushed the city past 1,000 shootings by Labor Day.
Chicago also saw an increase in shootings, continuing a trend that had been building since the beginning of the summer.
The New York Police Department reported five homicides, 22 shootings and 28 shooting victims between Friday and Monday.
Last year, on the same holiday weekend, there were 16 reported gun incidents with 19 victims, according to the NYPD.
In Chicago, 51 people were shot, 10 fatally, over the Labor Day weekend, Chicago Police Superintendent David Brown said at a news conference on Tuesday. That was 10 more victims and three more deaths than the same three-day period last year.
From the beginning of the year through July 26, New York recorded 745 shootings, according to a New York Times tally-a 73 percent increase from the same period last year.
Chicago reported 1,541 shooting incidents from Jan 1 to July 12-46 percent higher than the same period in 2019.
In Boston, Massachusetts, eight people were shot, according to local news station WCVB-TV, which reported that shootings have surged by almost 30 percent so far this year compared with last.
In addition, three people were killed in Baltimore, Maryland, local FOX 5 News reported. According to information on the Baltimore Police Department's Facebook page, at least 22 people were shot from Saturday to Monday.
Experts say that long holiday weekends-Memorial Day, the Fourth of July and Labor Day-typically see an increase in crime in general. In addition, warm summer weather, when more people are in the streets, can sometimes spark conflict, especially where gang activity is a problem.
Some elected New York officials have wondered aloud if the NYPD is engaged in a work slowdown to protest calls to defund the police and other criticism. However, police officials rejected that idea, citing heightened demands on manpower.
"Obviously in June our cops were very occupied with the protests throughout the city," NYPD Chief Terence Monahan told the Times. As a result, he said, shootings "started to climb" in areas left unpatrolled.
There also could be a novel coronavirus-lockdown factor.
Richard Rosenfeld, a University of Missouri-St. Louis criminologist, told the Times that in 20 major cities, the homicide rate at the end of June was on average 37 percent higher than at the end of May.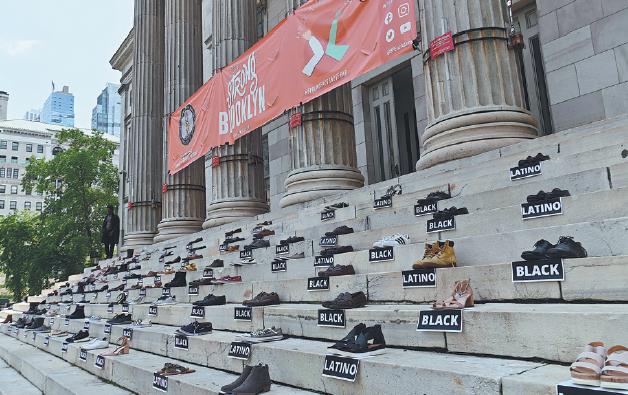 The NYPD chief suggested that feuds might have worsened in lockdowns in areas where rival gangs could not avoid each other.
However, the Times said that overall crime was down 5.3 percent this year in the 25 largest US cities compared with last year, with violent crime down 2 percent, but homicides are up 16.1 percent. Similarly, property crime is down in 18 of the 25 cities, and violent crime is down in 11, but homicide is up in 20.
Experts advise against drawing conclusions from the past few months because, nationwide, crime rates are at or near their lowest levels in decades.
In 1990, New York experienced 2,245 homicides. For 2019, that number was 319.
President Donald Trump, citing the spike in homicides, has said cities led by Democrats are out of control, and blamed their leaders for violence during protests against police misconduct that have erupted since the death of George Floyd in Minneapolis police custody on May 25.
As a result of the most recent protests-which followed the release last week of video showing the arrest in Rochester, New York, of Daniel Prude, who later died in police custody-the city's police chief and his entire command staff said they would leave their positions.
Rochester Mayor Lovely Warren told a City Council meeting on Tuesday that she did not ask Chief La'Ron Singletary to resign, though she said there was "information that was brought to light today that I have not previously seen before". She did not elaborate. The mayor said that none of the police leaders were asked to resign.
Singletary said there had been a "mischaracterization and politicization" of his actions since the video came to light. The police body camera video shows police restraining a naked Prude, 41, and putting a "spit hood" over his head as he shouts about not being able to breathe.
The release of the footage five months after Prude's death from suffocation had raised questions of a cover-up and turned Rochester, which has a population of 200,000, into the latest flashpoint in a summer of protests against racial injustice.
Reuters contributed to this story.